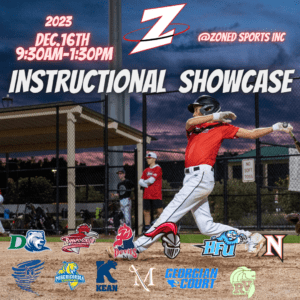 The baseball showcase event is an exciting gathering that brings together talented young athletes, college coaches, and industry professionals. Designed to provide players with an opportunity to showcase their skills, this event offers a range of activities and resources to help them pursue their dreams of playing college baseball. One of the highlights of the event is the presence of college coaches. These coaches, representing various universities and colleges, attend the showcase to identify potential recruits for their programs. Their presence creates a unique platform for players to showcase their abilities directly to those who have the power to offer scholarships and opportunities to play at the collegiate level.
In addition to the presence of college coaches, the event also includes a coaches seminar. This seminar serves as a valuable resource for both players and their coaches, as it provides insights into the recruitment process, showcases the expectations of college programs, and offers guidance on how to navigate the path to college baseball. This seminar is an excellent opportunity for players and coaches to gain valuable knowledge and advice from experienced professionals in the field.
During the event, players will participate in a series of group instruction sessions led by college coaches. These sessions focus on specific aspects of the game, such as fielding, throwing, hitting and pitching. Players will receive expert guidance and feedback, helping them refine their skills and improve their knowledge on what college recruiting has to offer.
(Note: DI Coaches are not allowed to leave campus to recruit players until April 1, DII,DIII & Juco Coaches will be attendance)
Registration Link Spaces are limited, so early registration is encouraged.
Saturday December 16, 2023
9:30AM-1:30PM
Class of 2024-2027 Players